How to make a bandage? Bandage Making machine introduction
(Summary description)
How to make a bandage? Bandage Making machine introduction
(Summary description)
Categories:

medical textile

Author:

Origin:

Time of issue:

2021-09-07

Views:

8915
To know more about making bandages, please leave your contact info below. Our sales engineer will contact you withn 24 hours.
The market value of medical textiles is predicted to grow at a CAGR of 4.9 per cent by 2025. Fibre2Fashion discusses a crucial medical textile - different types of innovative bandages which help heal millions of lives.
Textiles have been used in almost different sectors beyond imagination and the medical sector is one of them. Medical textiles are one of the most important and major growth areas within the technical textiles industry. A number of applications ranging from simple bandage to 3-D scaffolds have been used as medical products for a large variety of diseases and replacement of permanent body implants. Medical textile products are not only used in the hospital, hygiene, and healthcare sectors but also in hotels, homes, and other environments where hygiene is a must.
Common webbings for medical and health care including medical gauze bandages, abdominal support binder ( often used on the waist to assist back muscle support to reduce discomfort and pain), mask bands (face mask earloop), protective clothing elastic band etc.
And usually there are two ways of making bandages, no matter elastic or non-elastic. One is woven by Needle Loom and another is crocheted by Crochet Knitting Machine. And here below are production line information you may want to know.
#1. Woven bandages made by YITAI High-speed Needle Loom Machine
Elastic and non-elastic medical gauze bandage produced by needle loom machine, oftern use cotton material.
Model: YTW-C 609/B8
#2. Crocheted bandages produced by YITAI High-speed Crochet Knitting Machine

Common bandage produced by crochet knitting machine.
Model: YTW-C 609/B8
#Here below are the necessary auxiliary machines you may need in order to form a full production line:
1) Pneumatic warping machine
2) Automatic coreless rewinder (make the big roll bandage to small roll)
3) Elasticizing machine (for PBT bandage only)
4) Packaging machine
5) EO sterilizer
Model: YTC-W 301
It's to wind yarns onto beam, also called yarn preparation.
2.Automatic coreless rewinder
Model: YTW-R002
It's to re-wind bandages from big rolls into small rolls as you need.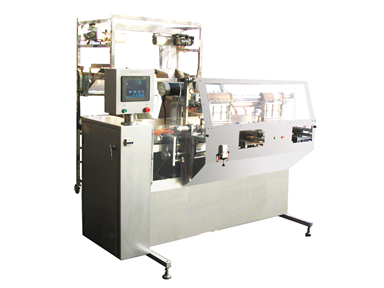 3.Elasticizing Machine
Model: YTW-PBT65
It's especially to increase the elasticity after heating PBT bandages.
4.Packaging machine
Model: YTBZ-250X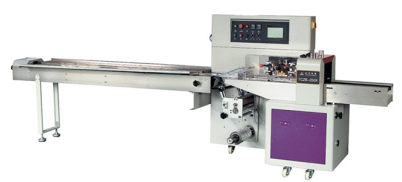 5.EO sterilizer
Scan the QR code to read on your phone
Xiamen Yitai Industrial Co., Ltd.
19th. Floor, Haibin Building, Lujiang Road, Siming District, Xiamen City, Fujian Province, China